Jammer a stalwarth contributor and member of Boy Better Know is a legend is the UK Grime / Rap scene.. Both an MC and a producer, he has seasoned tracks for his foundation Nasty Crew and nowadays works with Boy Better Know; he's also one of the organisers for 'Lord Of The Mic' arguably Grime music's biggest annual event. It's a decade ago since Jammer jumped on my producer Baby J's 'Baby Food' mixtape and I was keen to witness BARS !!!! 🎤
'Murkle Man' as Jammer is fondly referred to by the peers in the scene, had a star studded headline show Monday night in trendy Old Street venue XOYO. As the first sunshine of summer 2018 was in the air, the guest list line and venue made for a packed out affair.
Support act Jammin had the place lit with bars and an upbeat vibe, leaving the stage to great applause. Jammer the main man of the night entered centre stage dressed in all white.
Man like Jammer came out to applause and a crazy atmosphere 💡💥🎤
Click the image for video..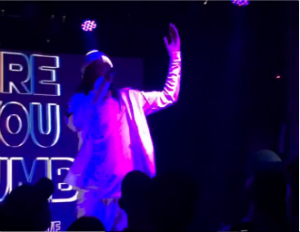 Grime OG and east London legend D Double E came out to collab with Jammer.
Click the image for video..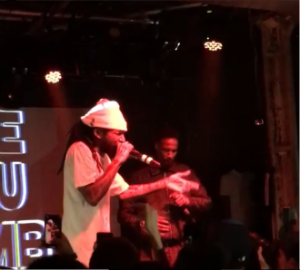 Boy Better Know MC JME came out and ripped up the show..
Click the image for video..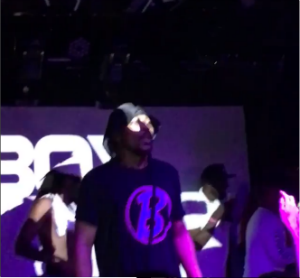 Boy Better Know MC and Mercury Music Winner Skepta came on stage and did a few bars,
Click the image for video..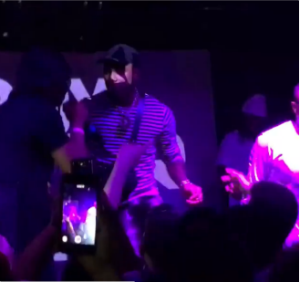 All in all, a very sucesful headline show for the independent artist with an electric atmosphere inside and Desperado, Frisco, Shorty etc all blessing mic for Jammer. All the cameo's and the multitude of artists, bloggers, camera people all in the venue was a solid testament to Jammer's role and creative greatness in the Grime scene.
@jammerbbk
@DDoubleE7
@desperado_ogz
@BigFris
@JMEBBK
@Skepta