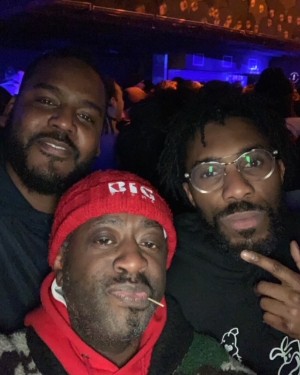 The festiveness is over, even though I'm still seeing remnants of discarded Christmas trees outsde buildings..
The homie and birthday boy DJ Shortee Blitz hollared to invite me to a legendary event of Jay Electronica at the  prestigious Jazz Cafe on one of his sold out nights from his 'A Written Testimony Tour' UK tour.. My last Jay Elec performance was pre Covid times in Stoke Newington at a venue called Earth.. The excitement was peak as I really appreciate his lyricism.
The stage was rocking with a very talented live band and both singing and rapping duties performed from the main support Miss Kay Young.. a soulful neo classic artist with a flavouring of boom bap vibes to make you bop your head and move your shoulders. Her finale was an introduction to each band member who showcased their mastery of thier relevant instrument, to a powerful applause and screams of appreciation.
The venue was packed with an eclectic audience and the vibe continued rocking with the talented Billy Biznizz on warm up DJ duties.
Jay Elec came out to rapturous applause with engaging fans reciting his bars along with him for the majority of his performance. Acknowledement off his years living in west London and his comedic schooling of his support of Chelsea footbal club had the crowd in fits of laughter. He jumped into the dense crowd to perform a few songs and did all his hits and gave an honest political view of the world and showed his adoration for the great Detroit beatmaker Dilla… February being Dilla month worldwide since his death in 2006.
The show was GREAT !!!!
Click the link below to see Jay Electronica show night 2 👇🏾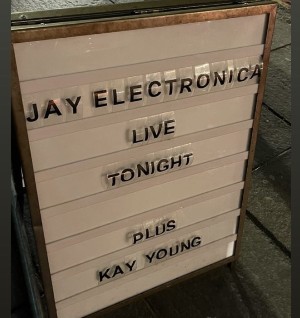 Still enjoying the fond memories and vibes from the Monday night show I was lucky to get the heads up from his record label who invited me to the last nite of his tour. Ironically the first show was dope with an electric atmosphere, coupled with such unpredictability these last few Covid spolt years I duly embraced a second nite with Jay Elec !!!!!!!!!!!!!!!!
Click the link below to see Jay Electronica show final night 👇🏾
Stuntin wid mandem @ the show 👇🏾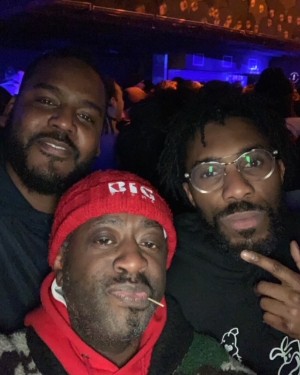 Socials :- 👇🏾
@jayelectronica
@kayyoungmusic
@billybiznizz
@thadboogie