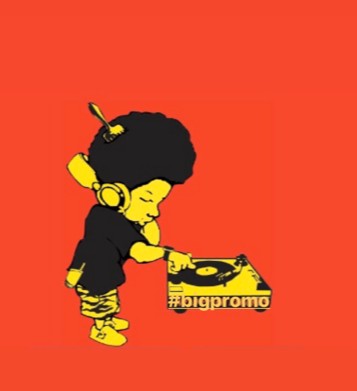 In the constantly evolving world of the Disc Jockey (DJ)….
From 78 rpm vinyl to the modern world of laptops / .wavs and .mp3's !!!
The mission has been simple, to entertain the audience / listener with music.
I myself an avid record collector of vinyl who has been fortunate to work in Wyldpyrch Rekords Soho and for more than two decades been privileged to receive free new music from record labels and music promo companies. Vinyl is absolutely heavy and I always required help from da man dem with my 3 – 4 record bags and boxes on any given club night. I have received the title of  'crate digger' multiple times, fortunately reading and digesting, song writer, producer and recording credits etc helped prepare me for a life of A&R at major record labels.
I embraced the digital world of Djing and Serato a decade ago and like the millions of us who do this, have become comfortable with the club and radio station set ups with our laptops and Serato boxes. The digital DJ world has also fast tracked a whole generation of females to enter this previously male dominated platform. Sadly the whole worldwide Corona pandemic has closed every live music venue and restricted access to a multitude of DJ's doing their weekly shows LIVE from their radio stations.
Welcome to the world of LIVE streaming via the numerous broadcast platforms and DJ software that are currently available…Serato / Traktor / Virtual DJ / Mixx and many more.
Facebook / Instagram / Mixcloud / YouTube/ Twitch are some of the most popular platforms to stream and some generate monies for the account holder. Each platform has their own specific rules which have led to many DJ's I know lose their Mixcloud and Soundcloud accounts a few years ago.
The Covid19 lockdown has fortunately for the listener made it way easier to listen to your favourite DJ shows and even watch them do it LIVE. The main problem is us DJ's are playing music owned by record labels and publishing companies which is 'copyrighted'. The majority of record labels have deals with social media companies that allow them to play / stream a limited play of content. Sometimes that's just 90 seconds, they basically don't want the listener getting music for free which they want you to purchase.
The technology and software by the owners of this content increasingly improves every year and content flagged in a LIVE stream results in termination of the show and quite often the blocking/suspension of the DJ's account and loss of all the years spent in them building a loyal fanbase.
Just because you own a song on you laptop it doesn't meant that you can broadcast it in its entirety on a streamed internet radio broadcast, age old organisations like BMI / ASCAP / MCPS / PRS etc have licence deals with venues, clubs, public radio stations but the internet is still relatively new and rules are vague. Many celebrity DJ's with huge fanbases are regularly striving for monetary reward for a live stream and a sit down with labels / publishers etc to review for the modern digital arena.
USA black music in general, successful long ago with Duke Ellington, Louis Armstrong, Nat King Cole etc to modern day Hip Hop/Rnb megastars have their song tiles and music registered with the majority of organisations, interestingly UK rap music covering the last 3 decades has a tendency to be way less documented by organisations and live stream shutdown occurs much less frequently while playing this genre. Ironically DJ's play music for the love of the culture and their specific genres, it adds great PR for artists and drives the listening consumer to purchase music they hear on these live streaming platforms.
What cannot be denied is the rapid worldwide engagement of the audience with streamed radio shows and DJ's doing live mixes with platforms even hosting artist battles and playing copyrighted music.
Hip Hop producers Swizz Beats and Timbaland host their #verzuz music platform via the internet, showcasing artist music and on some weeks get over 500,000 audience engage to simply listen to music. Erykah Badu and Jill Scott received a more than 300 percent increase in sales after their live stream 'battle'.
Many seasoned music personnel and stats indicate the future listening habits of the youth demographic is the internet and live streaming.
Watch this space for the constantly evolving developments for DJ's and live streaming😊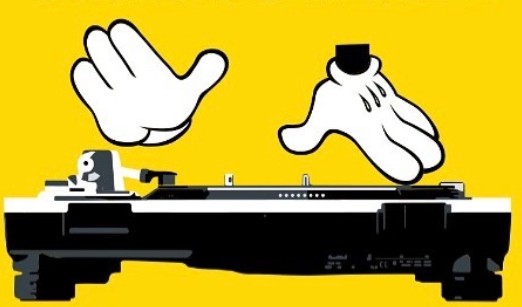 Socials:-  Facebook / Instagram / Twitter
@thadboogie